Are you ready to spice up your workouts in 2022? After the last two years, you may be on the lookout for new activities that help you feel good and have fun. Is wanting to feel good both physically and mentally one of your reasons for getting a workout in? Research has shown that exercise helps to elevate your mood and improve depression.
In addition to improving your mood, exercise keeps your heart and bones strong. The 2020 Physical Activity Guidelines for Americans recommend 150 to 300 minutes of moderate-intensity aerobic activity per week, and muscle-strengthening or weight-bearing activities at least twice a week. You'll know you're at moderate intensity when you can speak a few words at a time but not sing or talk continuously. Those muscle-strengthening workouts are essential not just for your muscles; they also help keep your bones strong.
Finding both aerobic and weight-bearing workouts can seem daunting - there are so many options! How do you know which one is right for you? The 7 trends below will help you stay on top of the 2022 trends and give you some ideas to try in the New Year.
-Stephanie
7 Fitness Trends for 2022

1. Working out together and apart
More people than ever have discovered that they can get a great workout at home. Over the last two years, the use of live streaming and online classes has exploded.

On-demand and pre-recorded workout use have grown 311%, and live streaming of classes has grown 971% since the pandemic. And, this trend will continue gaining momentum in 2022 - especially with technology and workouts becoming more and more intertwined (more about this later).

Live streaming and on-demand workouts include everything from pilates and yoga to walking in place so you can get those steps in, as well as strength training. If you want the energy of a live class while being at home, you can find just about any gym class in an on-demand or live streaming format.

2. Functional Movement + Mobility
One in five Americans is projected to be over 65 by 2030. The fitness industry is taking notice and adapting to this trend.

Workouts focusing on functional movements and mobility will continue to gain ground. Functional movements incorporate muscle groups and joints like walking lunges, bodyweight squats, and planks.
These workouts focus on maintaining the ability to keep doing the things you love for many years to come!

Taking injuries, surgeries, and movement restrictions into account is an absolute must, and these workouts cater to specialized modifications. You can stay active and find both aerobic and weight-bearing activities regardless of your restrictions.

3. Getting outside
After being home for so long, and with an increase in so many of us working from home, you may want a breath of fresh air. This means heading outside for your workout!

If you don't want the cost of a gym membership, getting a workout outside may be just the ticket! Walking outside has the added benefit of working your body differently due to the changes in terrain and uneven surfaces you encounter.

Make it social by meeting a friend or a group to work out together outside. You both may feel more comfortable than hitting the treadmills in the gym.

As an added bonus, being outside can improve your attention, lower your stress level, and put you in a better mood. And, there's always the added benefit of Vitamin D! All of these things will help you return refreshed and ready to go when you get back to the office or home.

4. Workouts that make you happy
Rather than focusing on burning as many calories as possible, the trend of finding joy and happiness in movement is here to stay! One way to do this is to look at activities you relished as a kid or activities that keep you engrossed, so you lose track of time.

Doing workouts that leave you smiling because you had fun doing it means you're more likely to do it more often. And, it's OK to have fun working out and not concentrate on how many calories you burned.

A few of my favorite "joyful" workouts include weighted hula hoops, personal trampolines, and rollerskating.

5. Mind+Body workouts
A holistic approach that encompasses both moving the body and training the mind draws new advocates like never before.

Traditionally, workouts like tai chi, yoga, and qigong fall into this category. Fitness professionals embrace this trend and incorporate breathing exercises and meditation into their classes. Some workouts include mindset, goal setting, and motivational tools that expand traditional classes into mind+body territory.

6. Mini workouts
Sitting for more than eight hours a day is associated with an increase in premature death and some diseases. Yet, taking an hour or two to hit the gym just doesn't work for many people anymore.

Workouts that can be done in 10-minute blocks are building momentum. These workouts don't require a change of clothes or a shower and can be done any time.

Jumping jacks, squats, lunges, walking up and down a flight of stairs, or taking walking breaks can all be done at just about any time to have movement spurts through the day. Even a 10-minute stretch session at your desk can leave you ready to tackle the next block of work.

7. Tech workouts
Technology and workouts are woven together in new and exciting ways. Technology, such as smartwatches, provide feedback about your training. And, you can use technology to create a workout, like what we're seeing with mirrors that offer a virtual workout partner and virtual reality workouts.

Using tools to track workouts as well as statistics keeps growing in popularity. Doing a bike ride and posting it to a social sharing app like Strava can be fun, motivating, and bring competition into working out.

Wearables can not only track your workout but provide feedback and other information about your performance. The Apple Watch, Fitbit, and more help people count steps, monitor heart rate and oxygen saturation, and report workout-specific statistics.

Finally, smartwatches aren't the only wearable. Virtual reality headsets are the latest workout innovation. Virtual reality is making inroads into the fitness space. Rather than looking at a screen while working out, virtual reality provides a 360-degree, immersive experience. For example, in one workout you use a sword to slash apart flying targets that fly at you all set in stunning locations. Both experienced exercisers and newbies will find these workouts fun and never boring.
5 Steps to Getting Started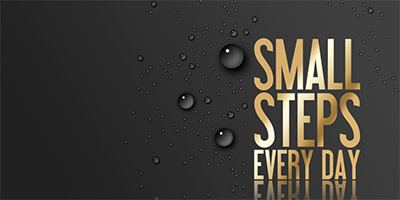 Want to try a new workout this year, and don't know where to start? These 5 steps will get you off the couch and on your way.
Think about workouts you've enjoyed and disliked. Knowing what you do and don't like can help you choose a new activity to try. Choose one to three ideas to look at further.
Search online to see what you need to get started. Is there one or more that you're attracted to? Don't let perfectionism get the upper hand by telling you, "You can't start until you have the perfect clothes, equipment, etc." What is the minimum you need to get started? If you enjoy the workout, you can get more gear later.
Make a plan to get started. Look at your calendar and plan a day and time to get started. If you're taking a group class, check the schedule and choose a day and time for your first class.
Honor the commitment you made to yourself and keep that workout date. If you want to back out, ask what your "future self" would say if you skip the workout.
Remember, everyone was a beginner once. It is normal to not be great at it when you're trying something new. Don't let this keep you from trying a new type of training. Everyone who is rocking the workout now was once a newbie. You can master the new exercise as long as you stick with it.
Featured Recipe
Meal In a Bag: Chicken and Veggies
Ingredients:
4 boneless, skinless chicken breast halves (1 to 1 1/4 lb.)
2 medium sweet potatoes, peeled and cubed
1 bunch thin asparagus, trimmed
½ cup cherry tomatoes, sliced
1 clove garlic, minced
1 Tbsp fresh rosemary
1/2 teaspoon salt
½ teaspoon black pepper
Directions
Preheat grill to medium-high. Cut six 12-inch lengths of heavy-duty foil. Coat each piece with cooking spray.
Combine chicken, sweet potatoes, asparagus, tomatoes, garlic, rosemary, salt, and black pepper in large bowl; stir to coat thoroughly. Evenly divide the chicken mixture among the foil sheets (place on the side coated with cooking spray).
Gather together the long ends of each foil piece, then fold up its open ends to form a packet.
Cook until the vegetables are tender and lightly charred, turning halfway through, about 20 minutes total. Serve hot.

Serving Size: 1 1/3 cups

Per Serving: 240 calories; 2.5 grams fat, 0.5 grams saturated fat, 250 mg sodium, 55 mg cholesterol, 33 grams carbohydrates, 7 grams fiber, 21 grams protein
Be Inspired
"Say something positive, and you'll see something positive,"
- Jim Thompson
About SO Nutrition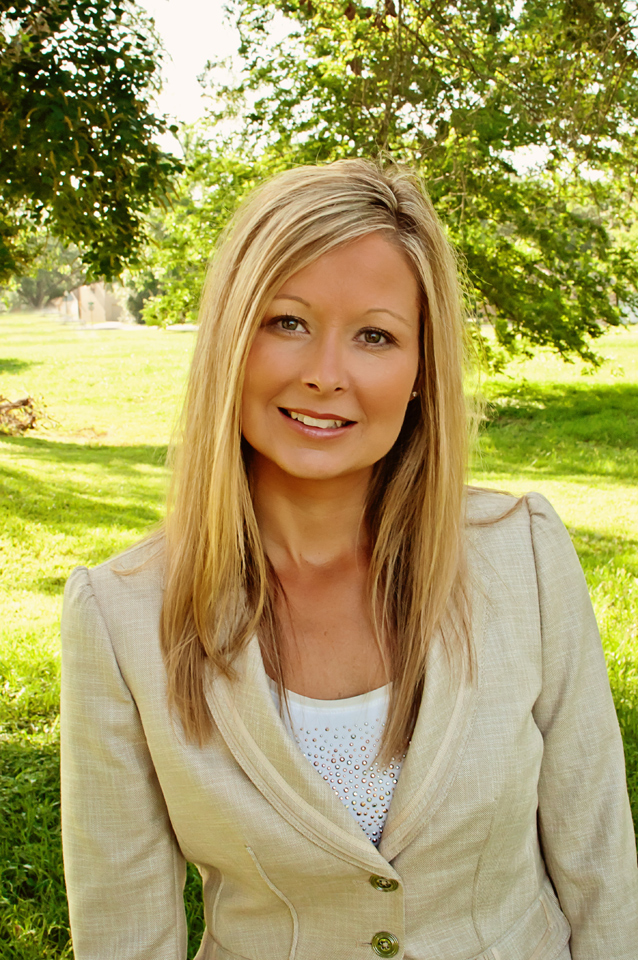 Stephanie Leipprandt Ouellette, MBA, RDN, LD
Stephanie has been working in the field of nutrition and dietetics since 1995. She earned a Bachelor of Science degree in Dietetics from Michigan State University, completed an Approved Pre-Professional Practice Program at Western Michigan University and earned a Master of Business Administration from Baker College. She's been a Registered Dietitian Nutritionist since 1996 and licensed in Texas since 2007. In 2008, Stephanie earned her certification in Childhood and Adolescent Weight Management.
Stephanie has extensive clinical & managerial experience, both in corporate settings and in the community. Now she wants to share her knowledge with you, because most (if not all) nutritional habits begin at home.

Stephanie and her family reside in Katy, Texas
Copyright © 2022 Customized Nutrition Newsletters, All rights reserved.